Story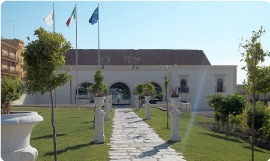 FABERFARMA is the division of Farmalabor authorized by "Regional recognition for the production and packaging of products intended for particular nutritional uses (according to art. 6, paragraph 3 of the EC Reg. 852/84 and Legislative Decree 111 / 92 amended)".
Farmalabor was founded in 2001 in Canosa di Puglia, thanks to shared will of a group of pharmacists. Their self-confidence, their trust in their own expertise and the audacity of their ambitions have made Farmalabor the Italian leading company in the distribution of raw materials for pharmaceutical, cosmetic and food use.

Since 2001, Farmalabor has continuously expanded its market presence, always meeting all customers needs. With advanced logistics system, integrated management of operations and customized process optimization software, Farmalabor is a company market-oriented, efficient and attentive, able to compete on both Italian and foreign markets.
In 2013 it was created a new division called FABERFARMA. It operates in modern and efficient 8000 m² production facilities, with the newest machinery on the market. It is the most important partner for the development of projects in the food supplements sector through a "full service and taylor made" activity.
Production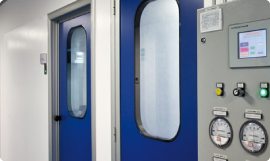 Productivity
FaberFarma, thanks to its expert staff and innovative machines constantly checked by a team of engineers, offers a full service from formulation development to delivery of the finished product also for small batches

Production of food supplements as fluids:
production of 10.000 l of semifinished product
50.000 monodose bottles per day
50.000 multidose bottles per day

Production of solid food supplements (capsules / tablets / sachets):
production of 2000 kg of semifinished product
36.0000 hard gelatine capsules per day
600000 tablets per day
30000 sachets per day

Packaging:
Blister 150.000 per day
Bottles 75.000 per day